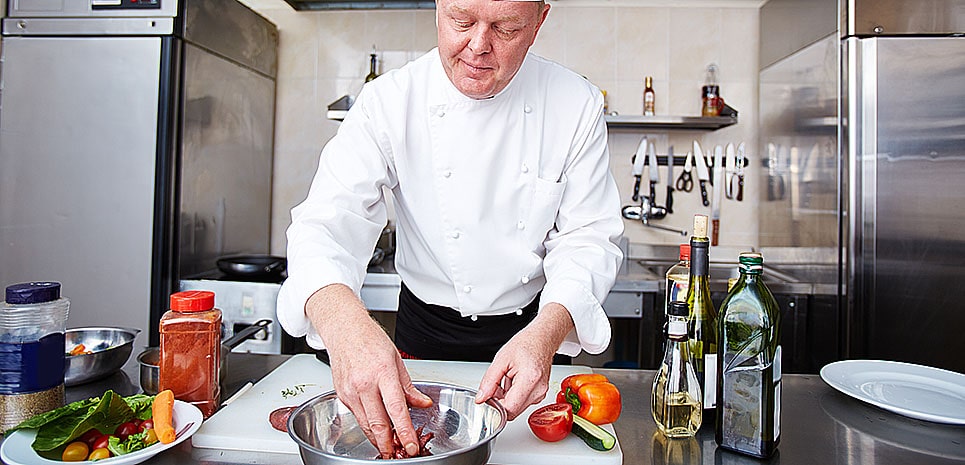 If you are tired of continually using kitchen appliances that end up getting worn down, lead to excessively expensive bills, updating your appliances and having commercial appliances repaired (for example, commercial Ice maker repair), then this article will be of a particular interest!
Commercial appliances repair
Commercial kitchen appliances consist of any kitchen equipment like countertops, grills, fryers and others!
Begin with Maintenance
The first step for an energy efficient commercial kitchen is to have regular maintenance and cleaning. This becomes necessary as kitchen appliances are prone to get worn down over some time, and this could be easily prevented with a scheduled cleaning; eventually leading to greater savings.
BC Hydro talked to an expert Greg Morandini about this. He stated that it is totally real that upgrading kitchen appliances to be energy efficient is costly. However, if there is no option of a cost-effective upgrade, you can lengthen the performance and energy efficiency of your kitchen appliances by following these guidelines:
It is integral that the exhaust hood is as clean as possible as deep fryers are a source of smoke, fumes and grease which get firmly held onto the exhaust hoods, possibly because of the lack of surface cleaners as well. The thick layer of dirt on the hood makes it necessary to use the exhaust hood at maximum speed which can be problematic as the efficiency of the exhaust hood decreases drastically.
It is integral and beneficial for any business to operate under a strict cleaning schedule, that is regularly followed and the necessary steps for successful cleaning must be taught to its employees.
Also, Morandini said that getting the service of a reliable commercial appliances repair service will ensure that your kitchen appliances are getting the best care they truly deserve, which results in better performance and energy efficiency.
Commercial appliances repair should also be done as soon as an appliance requires it and must be dealt with immediately, through the help of trained professionals.
Limit Power Use
Business owners should encourage its employees to switch off its kitchen's appliances instead of letting it remain functional when it is not required. There must be a system in which there is a complete shutdown of the kitchen after closing hours. This will reduce energy and maintenance cost. For example, you won't have to call a commercial Ice maker repair service that frequently if you do this.
Buy Energy Efficient Equipment
Multi-purpose appliances and those with improved energy ratings should always be preferred for a kitchen, which can help you save up to $4800 per annum.
Improve Kitchen Lighting
Energy star certified bulbs should be used as they are proven to consume seventy to ninety percent less energy as compared to standard incandescent bulbs and even last ten to twenty-five times longer! The decreased radiation of heat in your kitchen environment is also bound to maintain a low atmospheric temperature, providing a comfortable working environment.
Thus, commercial appliances repair Falls Church, maintenance and better-informed choices will definitely go a long way to achieve your energy efficient kitchen.