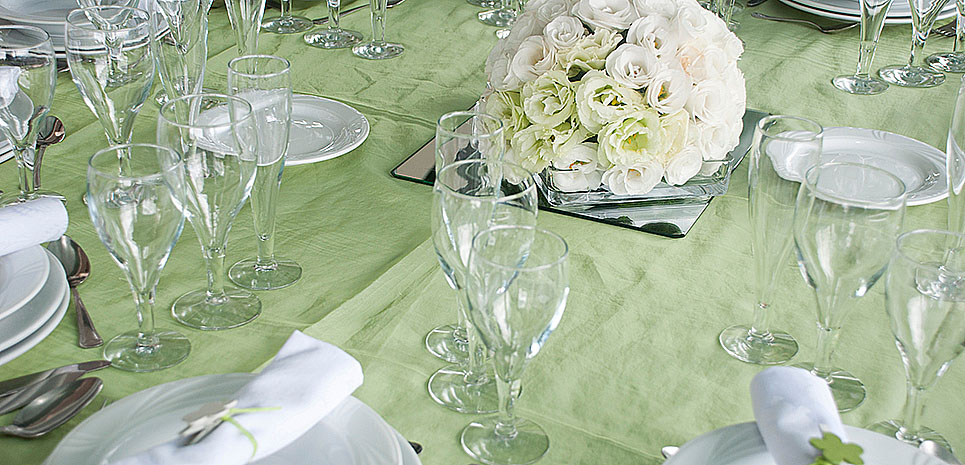 Wedding party rentals are in every city and they promise to offer great and excellent wedding tent rental packages and arrange everything perfectly. The couple can decide if they need a wedding management company or they can handle the burden by themselves. However, hiring a company is a better option because it makes you feel relaxed on the special day.
There are a number of important things that should be included in the wedding rental list and we are sharing some best and widely considered details. We hope this post helps the readers and wedding management companies.
Wedding Rentals Needed for Venue
The venue of the wedding function is important. Many people prefer specified wedding halls while others arrange in countryside areas in order to offer a unique wedding experience to the guests. However, whatever the venue is, you will need the following things to ensure. (Be sure to review the wedding tent rental packages.)
Tent and heater
Dance floor
Band stage
Portable toilets
Pin spot
Color wash
Gobos
LED
String lighting
Lamps
Torches
Wedding Rentals for Reception Dinner
The reception of the wedding party has a great impact on the guests and people who are invited. Everyone tries to keep it elegant, simple and catchy. It should be as pleasant as possible and no negligence can be tolerated here. This is the first point that will have impressions on the guests so it should be classy and beautiful. Many wedding party rentals may show some negligence but we are adding the wedding rental reception dinner checklist in order to make sure everything is fine.
Dining Tables
Square
Round
Long
Head tables
Bar/serving tables
Cake table
Chairs
Chair covers
Chair sashes
Dinnerware
Place settings
Serving pieces
Flatware sets
Extra forks or other
Glassware
Water glasses
Red wine
White wine
Champagne flutes
Bar glasses
Linens
Reception table linens
Overlays
Cocktail/buffet table linens
Napkins
Rentals You May Need for Lounge
Lounge also has a great role and shares its percentage of impressions along with other wedding function details. We have tried our best to include each and every detail of what you may need in wedding party rentals on the wedding day. For lounge wedding rentals, the details are as follows:
Couches
Chairs
Ottomans
Side tables
Coffee tables
Tips for Wedding Rental Checklist
Take great care before you choose a wedding party rental. You can do some research and finalize a few names. The best services in the area should be preferred and their charges also matter. Also read the reviews of their customers who were served for their wedding functions and how things went for all the wedding days.
Don't consider a new company and don't take their services either. Most of the new companies are good but some maybe not as good as reputable companies. Everything depends on your choice and research.
Start preparation of the wedding three to four months before. You may have more time but this much time is enough for perfect planning and giving attention to details. If cost is not an issue for you, you should look for the best services with extremely good services. Talk to their manager or directors and share the wedding details with them. They should also present a wedding plan that you can assess for changes and improvements.
The wedding planning should focus more on guests, comfort of the people, food quality and environment. Other things are settled automatically when attention will be given to the above-mentioned factors. Food and comfort are the two most important aspects. Food items should be preferred base on the choice of the couple.
Final Words
Wedding day is the special day for every couple and no one wants to ruin this memorable day. Though all the wedding party rentals rockland /management services have their checklist and they make sure everything goes fine but you should supervise the details and execution of the planning. If proper care is given to the function, it will turn out to be a great and memorable day for the couple and guests as well.