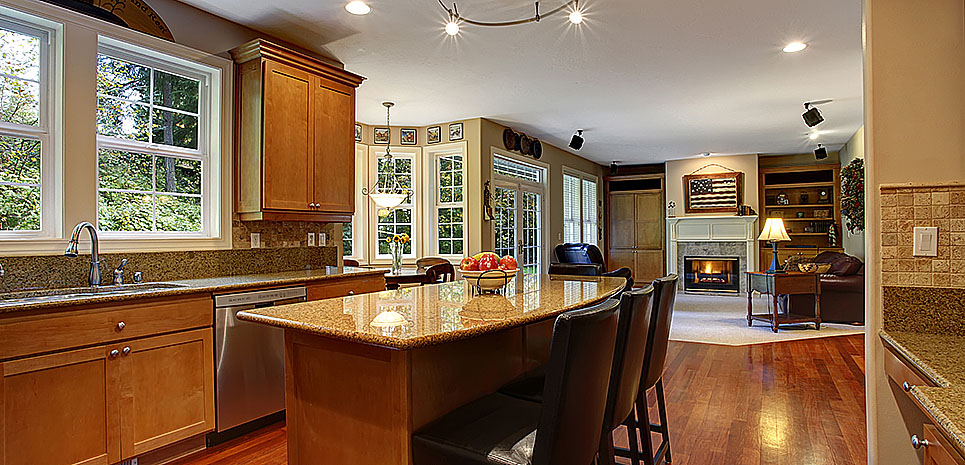 A kitchen is literally incomplete without a countertop in it. Hence, a countertop is an extremely important piece of your kitchen. This is where you will cut most of your stuff. Furthermore, many people also use the countertop for dining purposes. Furthermore, countertops tend to make or damage the entire look of the kitchen. So, before buying a silestone countertops, make sure that you are choosing the right one. In this regard, you will have to make a number of considerations before.
Are you overwhelmed with the wide range of choices out there? If yes, then you may have trouble choosing the right countertop. So in order to help you out, we have included a list of considerations that you must make before buying a kitchen countertop. These include the following:
The overall look and feel of your countertop
Countertops are great visual elements in a kitchen. They totally transform the way your kitchen looks. So, in case you end up making the wrong choice, your kitchen will not look as good. On the other hand, a good countertop can overshadow the bad parts of your kitchen. This is how important they are.
Where on one hand, granite looks amazing and has no seams at all, it is quite expensive. Similarly, there are a number of cheap engineered stone options out there, but they may lack the natural look that granite has.
So, you must make sure that the feel and look of your countertop goes well with your kitchen. With that, not all types of countertops will fit into all kitchens. So, it is important to make a good choice here!
The durability
Apart from the look and feel of the countertop, durability is also significantly important. So, when you are choosing a countertop, do not compromise on its durability. For instance, Granite is extremely popular in this aspect. On the other hand, Quartz countertops are not considered to be as durable as granite. So, you may want to do your research there first.
Though, in terms of the toughness, quartz countertops may beat granite. Still, granite tends to last longer if treated and maintained well. Ultimately, it will depend on your activities and your habits. In case you are a very rough user and use the countertop as a chopping board, then get granite. After all, quartz is very susceptible to scratches.
Their maintenance
While this may not sound like an important consideration, it is extremely critical for the long-term usage. In terms of maintenance, come countertops are extremely suitable. However, others such as granite need to be sealed after every few months. Otherwise, the stains will start seeping inside it due to its porous nature. So, before you buy a particular countertop, ask about its maintenance requirements.
The budget
Ultimately, regardless of what the countertop offers you, there is no way for you to buy it unless you have the budget. In this regard, remember that installation also has its costs. For instance, granite countertops are difficult to install in comparison to quartz countertops. So, do not forget this and include the countertop installation costs within your budget. This way, your budget will be tighter. However, you will be able to avoid any surprise costs that can rip you off.
Ending note
The considerations that we have mentioned above are the most important when it comes to buying a kitchen countertop. However, you must remember that these are not the only considerations. Some countertops such as marble countertops Potomac also tend to pick up stains such as that of red wine. So consider everything that you can and research about the material before buying a countertop.