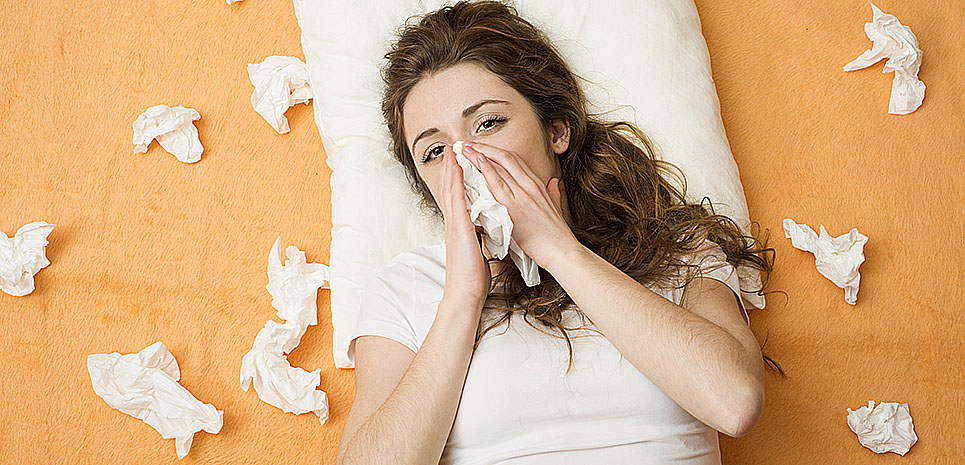 It's that time of the year again where allergies are everywhere. Fall is probably the hardest season for people who suffer from allergies and some may need to visit an allergy clinic for treatment. Read these amazing and useful tips which will help to prevent fall allergies from aggravating.
Keep Allergens Away From You
The most important thing to do if you want to prevent allergies is to keep the triggers at bay. The triggers are mostly dust, pollen, mold, pet fur and more. You need to have as little contact with these triggers as possible if you don't want to have a severe allergic reaction. So, keep your windows closed if the day is super windy because pollen can find a way into your home through wind. Don't go to dusty places without covering your face and nose. Don't eat things which don't sit well in your stomach and you know you will get an allergic reaction from it.
Wear Masks When Going Out
Another great tip for preventing allergies is to wear a mask when you go outside. For people with allergies, the mask should be snug around your face, almost like second skin. You don't want to wear a loose mask because allergens are tiny and they can find a way into your mouth or nose through a loose mask. So, make sure that you wear a snug mask or better yet, wear an N95 mask, and protect yourself from allergens.
Maintain A Good Hygiene
The most important thing people with allergies should do is to maintain good personal hygiene. This means that you have to make sure that you always shower after coming back from outside. Also, putting your clothes away to wash immediately is also a good idea. There could be allergens sticking to the clothes if you don't change or wash them immediately. If you are allergic, then you should not have carpets in your house, because they are a breeding ground for bacteria and molds. Also, eat good foods which help to build your immunity. Keeping these good habits in check will pay you a lot in the future.
Use Nasal Sprays
Your nasal airways can become extremely dry and can be a perfect target for allergies. You can use nasal sprays and solutions to help clean out your nose and also get the inner walls of your nose wet and hydrated. This will make a world of a difference in your breathing and you will not feel your nose being as dry and stuffy as before. Nasal sprays are great to carry around in your bag when you are out and about, because you can use them in case of emergencies, when an allergic reaction is creeping its way up.
Take Your Medication Timely
The best prevention is being ahead. When fall starts, you should start taking your allergy medication. This will strengthen your immune system and it will also prevent future allergens from aggravating your reactions. If you start taking your medication before the allergen hits you, you will feel a lot better and there will be a very minimal chance of you getting a severe allergic reaction. So it's always better to play it safe and keep your allergy medication on hand with you at all times. The last thing you need is not having your medication within easy reach.
Inhale Pure Air
Air purifiers are a great investment and they really make a difference for people who suffer from allergies. They are reasonably priced and you can get an air purifier for your room. You just need to set it where air comes into your room. The purifier has filters which will take out all of the harmful toxins from the air like dust, pollen and other microorganisms and the result on the end of the purifier is clean and fresh air which is safe for you to breathe in. You will be amazed by its performance.
There you have it! These tips are useful for not only keeping fall allergies at bay, but they will also help to alleviate the symptoms, if somehow you do catch the allergy. And if you need a proper treatment, book an appointment with an allergy doctor Manassas.