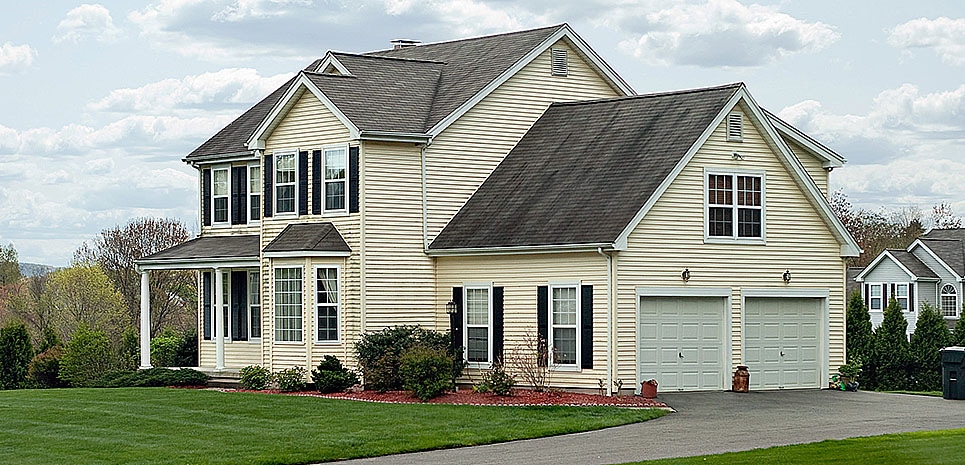 Dormers or most commonly dormer loft conversions are growing in popularity. If you are planning of building home addition and adding extra space, a dormer is going to be far cheaper and easier than other options. Therefore, we are going to discuss the benefits of dormers and how they can help add value to your house.
What Is A Dormer Conversion?
A dormer conversion is a process of extending the existing roof of a property that projects from a sloping roof. As a result, you get some extra space and headroom. Dormers are the most popular type of loft conversion as they provide comparatively more extra space. From the inside, a dormer features vertical walls and a horizontal ceiling, turning the area into an ideal bedroom, playroom, or study room.
Furthermore, there are different types of loft conversions with the flat roof dormer being the most popular type. The primary reason being that a flat roof dormer does not require putting in a lot of money and you get to reap the benefits without breaking your bank.
Will A Dormer Loft Room Add Value To My Property?
Adding a dormer is one of the best ways to increase the value of your property, according to the surveys. In fact, many studies state that extending a bedroom or living room through loft conversion increases the value by 20%, which is a lot of money if you plan to sell the property in the future.
Then again, you get to add extra space to your existing room without spending a huge amount of money. From the buyer's perspective, they are getting more space without having to worry about structural damages.
Furthermore, loft conversions do not require planning permission, which is the case in extensions and remodeling.
Dormer Benefits
Additional Space
As mentioned earlier, a loft conversion or dormer offers several benefits. Apart from the increase in value, you get to add extra space. This can prove beneficial if you have a small house. Maybe you need some extra storage space and a dormer will perfectly suit your needs.
Plus, if you entertain guests on a regular basis, you can build a dormer to accommodate them or simply relax and enjoy. As a result, you get to increase your property's value on one hand and cut huge construction costs on the other.
Natural Light
A dormer conversion lets in comparatively more light than regular windows. The reason is that dormers are less likely to be blocked with trees and you can wake up to the natural sunlight and warmth during the winters.
This is better than waking up to other houses in the street. A dormer in that respect adds a natural vibe without disturbing the balance of the house. The angle and positioning of the windows allow maximum light and sunshine.
Avoid The Cost Of Moving
Every year, the cost of moving house increases, as does the property values. Instead of packing your stuff and moving to a new house for extra space, it is better that you invest in your existing property and go with a loft conversion or dormer.
Apart from the increasing rates and expenses, adding a dormer keeps you from the stressful and hectic process of packing valuable stuff. A dormer in that respect gives you a feeling of a new home without stressing about extra space.
What Is The Average Cost Of A Dormer?
The cost of a dormer depends on the type of conversion and the space available. Even though the process does not require building permission but in some states, you might need it. For a standard dormer, you can expect somewhere around 40,000-75,000 dollars. For L-shaped dormers, you can expect 50,000-75,000 dollars.
Final Word
A dormer conversion will only benefit you if it suits your needs and preferences. Before planning the conversion, make sure that you thoroughly plan it and consult a home addition builder DC. This way, you will avoid any shortcomings and ensure a worthy investment. And if you intend to sell the property in the future, you can negotiate for a relatively better price. If you want to increase the price of your house drastically, then adding another story is recommended by architects and builders.