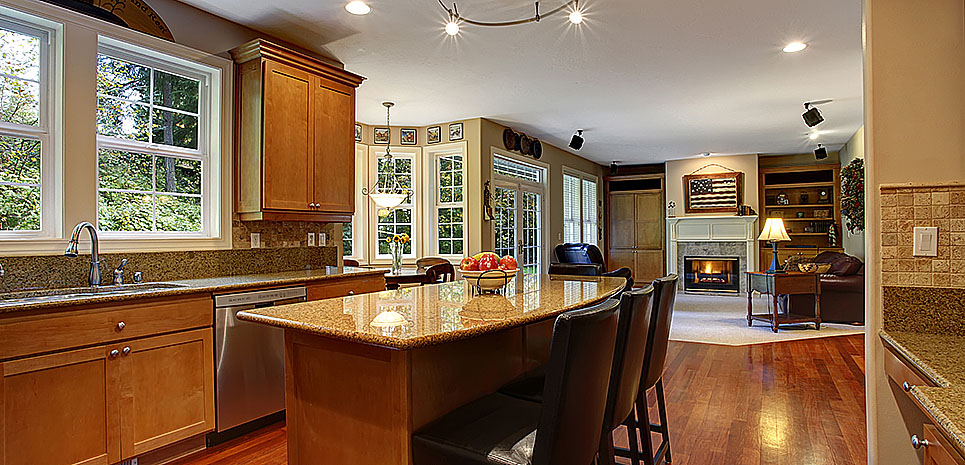 Kitchen countertop has seen solid surface countertops as a king for around 50 years. They came as a revolution as before them, countertops were just confined to laminate or tile. Solid surface, since its introduction, has remained available in a variety of colors and materials. This is the reason; every countertop contractor is readily available to provide you with solid surface countertop.
However, before rushing to the market for your new kitchen, or renovation or restoration of old kitchen, there are certain things you should consider.
What Is A Solid Surface?
Intrinsically, it is a plastic. A petroleum-based product manufactured by combining acrylic/polyester resins and an inert filler product makes a solid surface countertop. It is popular because of its aesthetics, workability, and resilience. It is practical from an installer's point of view as well. For an installer, it is just like wood i.e. easy to cut and joined.
Type of kitchen countertop Material
Kitchen countertop is very important as it defines the mood of a kitchen and its user too. As the solid surface countertops are available in different materials, they have their own qualities which may or may not suit you. Also, you have to be considerate about aesthetics but you should know that some materials may give a good look to your kitchen but they are not practical for you countertop. You can consult your countertop contractor in this regard.
The available options in this regard are ceramic, marble, stainless steel, granite, quartz and wood. All of these are practical to use, have good effect on the kitchen's outlook and also on one's wallet.
Stainless Steel
If you are going for stainless steel, it is going to be pricier than other options. However, they are much valued among both professionals and homeowners. If you go for this material, you need to bear in mind that you have to clean and polish your kitchen top to preserve the look. You can get the maintenance tips from your countertop dealer.
Wood
Wood is a good option if you are all for looks. It is more porous and would soak up the spills and grime. You have to clean them regularly and feverishly. Otherwise, it will develop mold and bacteria and prove detrimental to health.
Granite and Marble
Granite and marble are the hottest in countertop materials. However, they are expensive and vulnerable to damage. These are natural stones, and you have to care about keeping heat away from the surface. They are also easy to crack, so be mindful when handling heavy objects (including your cleaver) near your countertop. You can sand and refurnish it if it is cracked.
Installation
Installation of your kitchen countertop is not an average task to do. Tools, training and care is required in this chore. Only the, you will be able to get a nice looking and structurally well-developed solid surface countertop. You can hire the services of a countertop contractor rockville md as most of the contractors provide the installation services as well.